Valentino Toile Iconographe
THE NEW HYPNOTIC PATTERN
Ongoing graphic motifs emphasize Valentino Toile Iconographe contemporary items, inspired by seventies.
Valentino Toile Iconographe is born, the canvas is iconographic: the image is everything. The logo becomes everything. Obsessive and exaggerated, both liberating and unique. Original and elegant indelible sign of our times and of our contradictions - actions.
Red and fondant embroideries take turn into looks and into Valentino Garavani accessories, creating a fascinating chromatic dialogue that characterizes the collection.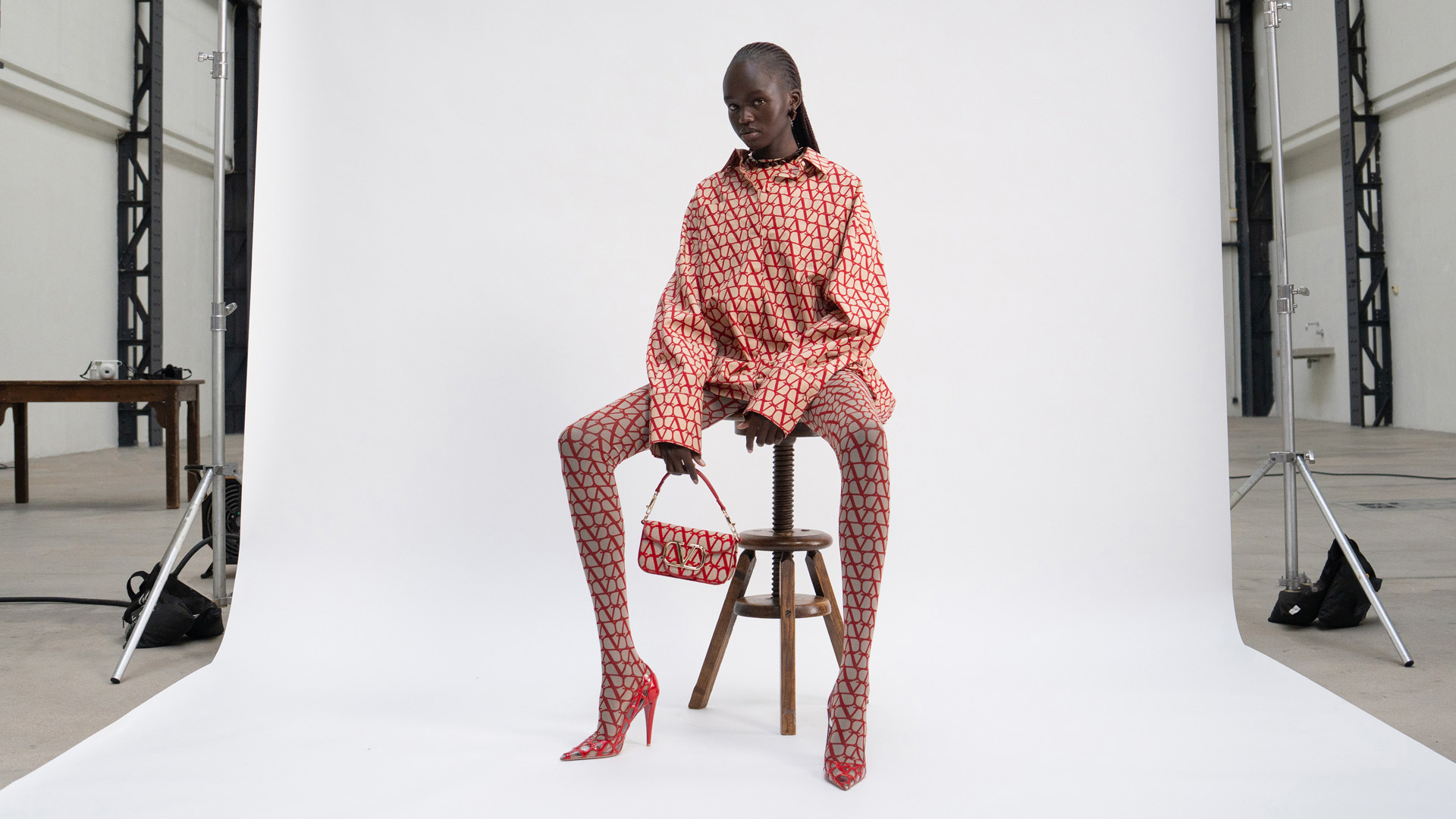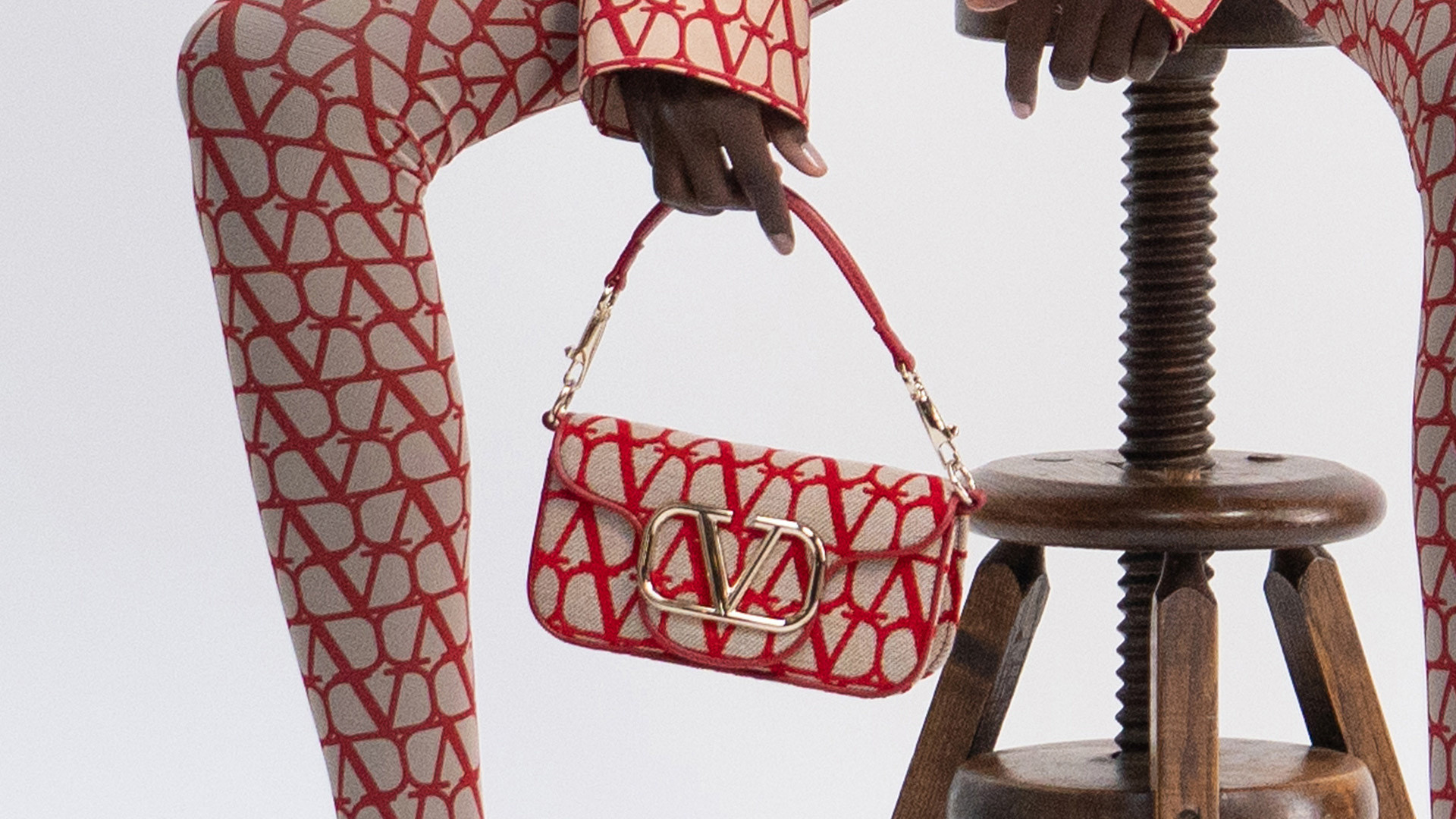 The Maison's VLogo spreads to pret-à-porter items and Valentino Garavani accessories in a jacquard material with optical impact.
The Valentino VLogo is an active, constant, incessant carrier of profound meanings, which today is born in a new project that dresses the surface, and beyond.