The Alphabet
for Kids & Adults
Co-written by Elsa Majibo and Mohamed Kheir and presented by Valentino, The Alphabet for Kids & Adults sees the world through a perspective that is profound and funny at the same time. More than just a book, it is a real-life story.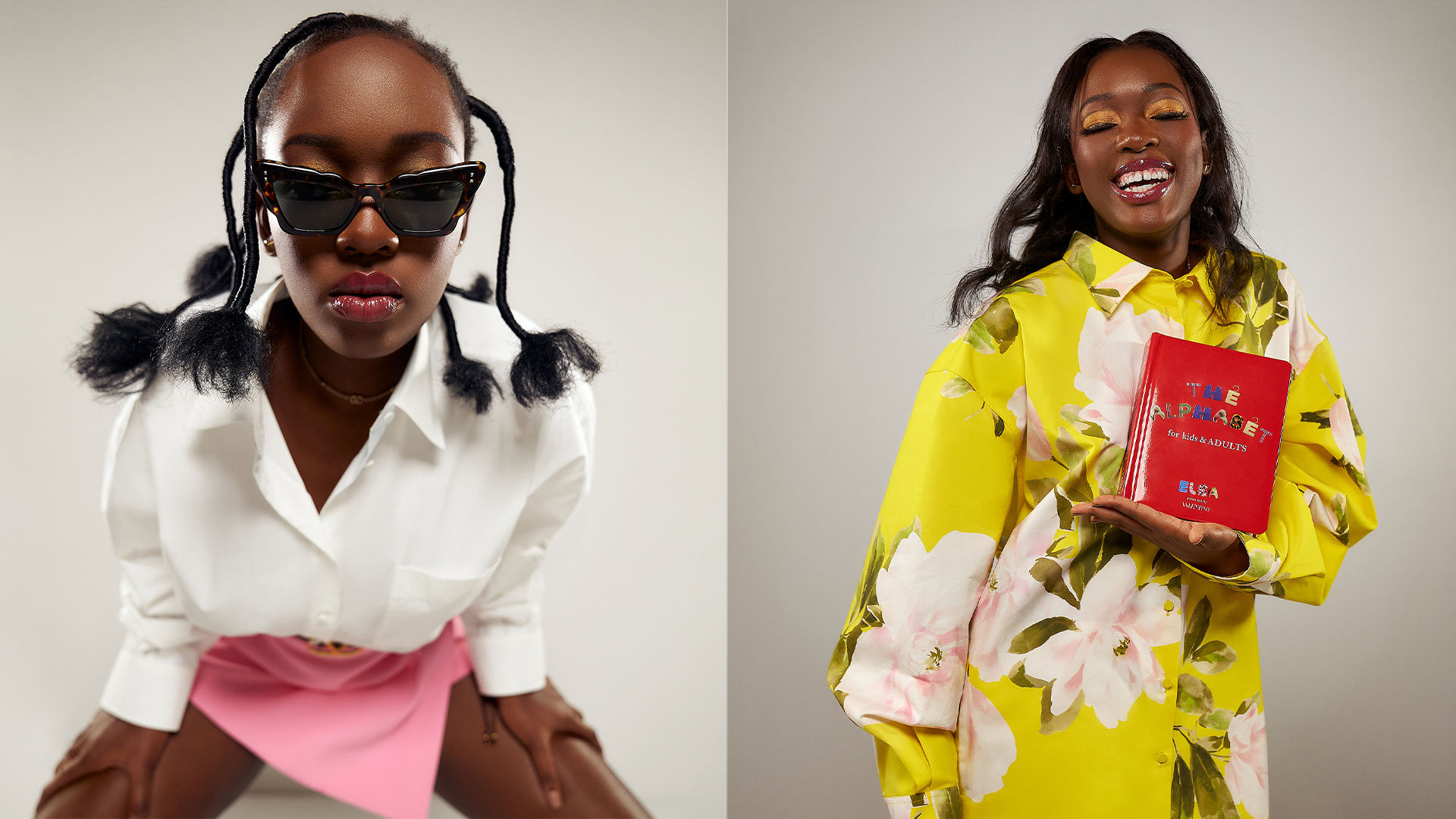 It's the audacity and relatability in Elsa's quick-witted comedy clips that have sparked laughter since 2020. Today, together with the Maison, the 19-year-old expands her imaginative world through a new platform: the alphabet.
Each boldly rendered letter is accompanied by two phrases: one for children, the other for adults. In this unique way, the comedian reinterprets the ABCs into her own words of wisdom full of humor, energy and honesty.