Maison Valentino Essentials
VALENTINO ANNOUNCES SUGA FROM BTS AS BRAND AMBASSADOR
SUGA will also be the face of the 'MAISON VALENTINO ESSENTIALS' campaign.
Essence is the extract, the concentrate of a vision. As such it represents what is permanent as opposite to the accidental. Essential are the things that retain such quality, which by its very nature is dynamic, instead of being static. Essence, in fact, fleets in its permanence.  
The quest for essence and the definition of what is essential are central to the vision of Valentino Creative Director of the Maison Pierpaolo Piccioli. While blurring staid definitions and exploring areas in which the individual is freed from constraints and limitations, the work of Pierpaolo Piccioli is characterized by an unremitting, graceful sense of pureness, by lines that are exact, streamlined and vibrating. Essential, in fact.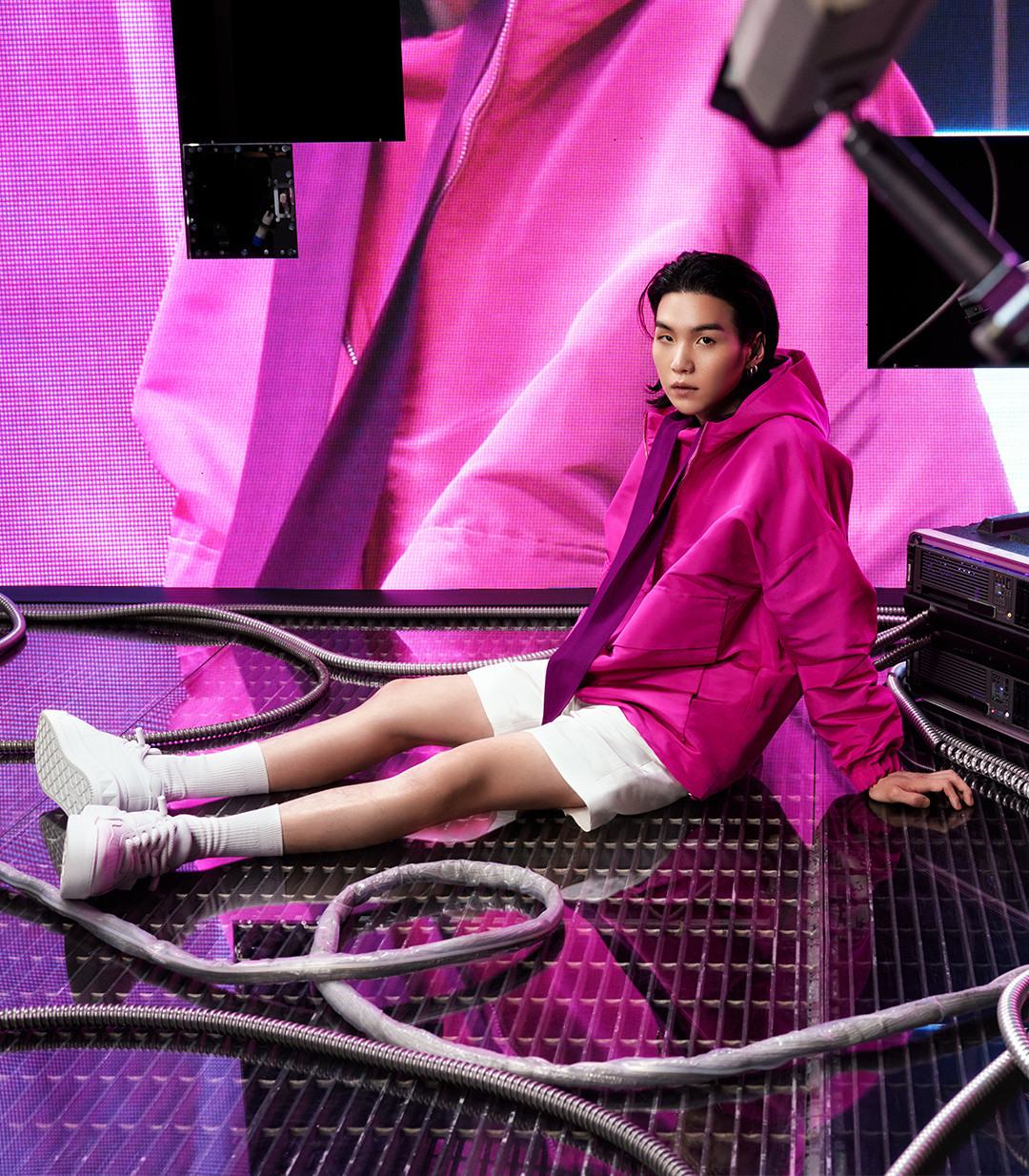 SUGA of 21st century pop icons BTS is the new Valentino brand ambassador, pursuing in the quest of authenticity and individuality, by scouting personas, who embody the Maison values.
SUGA has created his own style as a rapper, songwriter, producer and performer, while being a member of the global pop icons BTS. His unique style and music world is a way to convey values that lead to a change. He is sometimes under the stage name of Agust D. has the capacity to express all the values of the brand and embodies the identity values of a generation he speaks for in his spontaneous and contemporary way.
SUGA (@agustd) Charlotte Rutherford (@charlie__chops) @GQ
Products will be available from the 8th of February
Masculine codes are resignified in accord with the Couture spirit of the Maison, just as the Couture spirit, and the feminine extravaganza it stands for, stains and fluidifies the masculinity of tailoring. The result in formalwear charged with a sense of ease, fluidity and a genuine disregard for gender connotations and the bossy attitude of the past, but not for the authenticity of each item and its essence.
In order to create this new freedom Pierpaolo Piccioli looked at men's fashion through the filters of Italian movie of the 50s and 60s, and at subcultures that have taken apart the idea of the iron man to entice more spontaneous ways with dressing identity. Attitude is the byword: if that changes, everything changes – it is a matter of perception. A sense effortlessness in tailoring comes forward in shapes that naturally accompany the body, however it is and of any gender or form, with the exaltation of timelessness that's intrinsic to the Couture rituals and processes, and the humanism they stand for.
Reduced to the essence, items like tailored blazers, bermuda shorts, foulard blouses, coats, pajamas, suits and Valentino Garavani accessories express both timeliness and timelessness, turning into tools of nonconformist, individual expression, into uniforms of non uniformity, which is the essence of what fashion stands for in the view of Creative Director Pierpaolo Piccioli.
A project by Tommaso Garner @tommasogarner (Art Director) & Vittorio Maria Dal Maso @700x100 (AI Designer)
CELEBRITIES IN MAISON VALENTINO ESSENTIALS