Valentino Garavani
Open For A Change sneakers
IN THE SPIRIT OF OPEN INNOVATION
Two of the iconic Valentino sneakers-- Open and Rockstud Untitled-- are re-designed and re-dedicated in a spirit of open innovation with a more conscious-driven ethos. Created from the Maison's desire to explore innovative materials and techniques for the future, the latest footwear versions of the Open and Rockstud Untitled for the first time are vegan, partially involve recycled and bio-based materials while continuing to reflect the aesthetic and trademark motifs of the Maison, representing a conscious, firm step on the path to a sustainable ethos.
Available in a variety of different colourways, these vegan models lay on a foundation of bio-based materials, employed as an alternative to leather produced from viscose and polyurethane of corn-derived polyols.
The path undertaken by Valentino Garavani Open for a Change is marked by the desire to change gears while sticking to the brand's artisanal tradition. The quest is to immerse in the here and now, answering today's questions employing timeless artifacts through seasons and trends.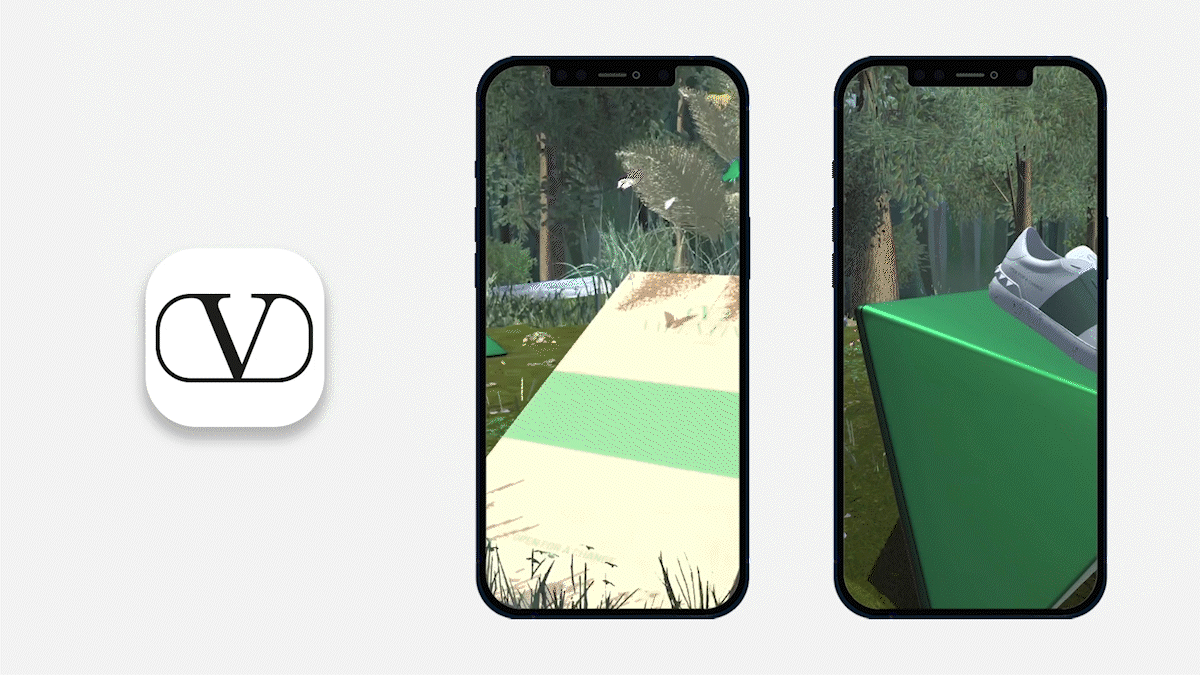 Live the Augmented Reality experience by visiting the Open For A Change virtual popup on the new Valentino app.