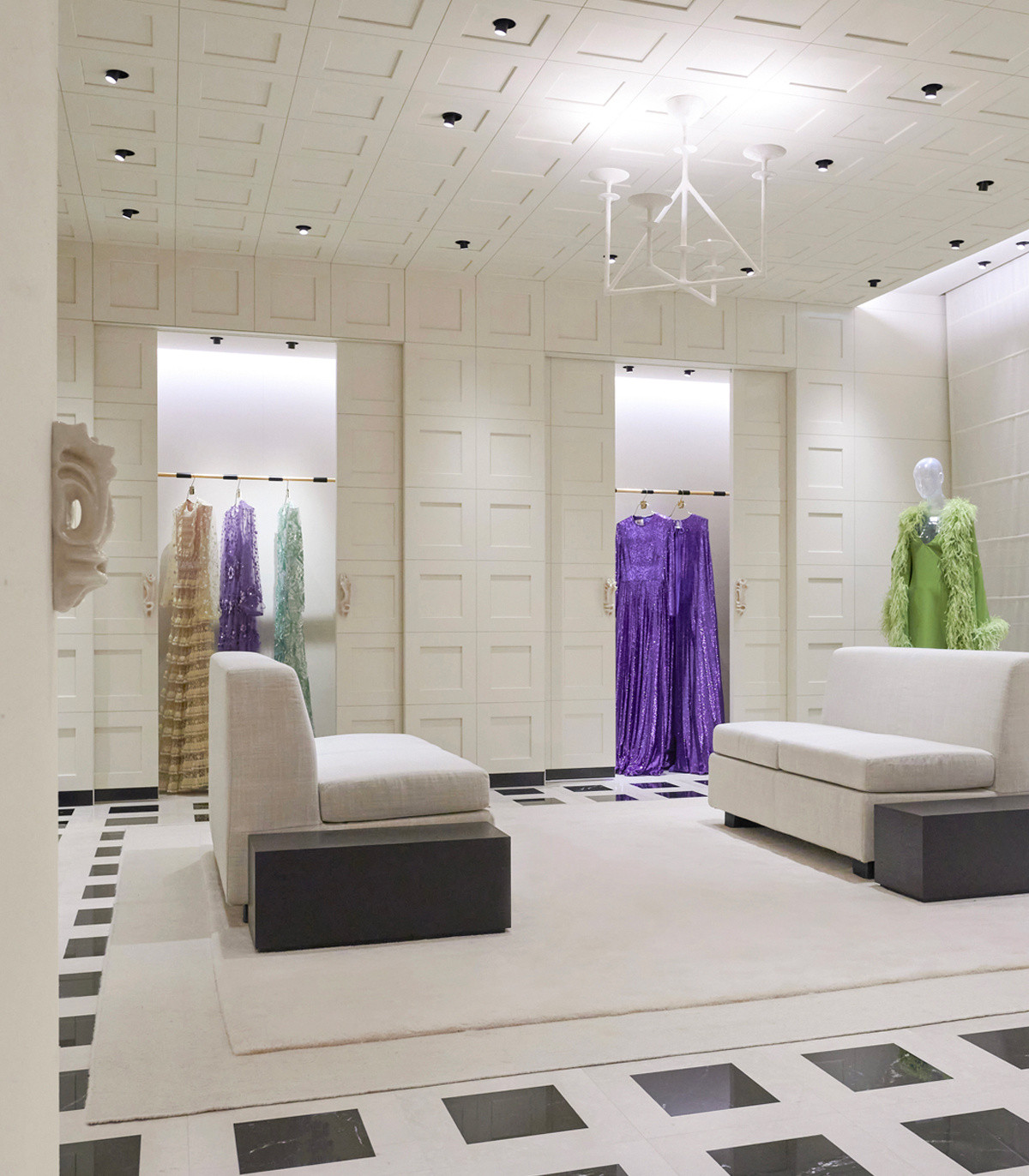 Valentino unveils a new concept for its stores worldwide, presenting an evolution of the brand towards an increasingly human-centric approach through a more intimate retail dimension.
A gradual redesign of its global locations starting in November 2022, the project stems within the Maison itself and strengthens the brand's focus on client experience through a contemporary design language.
On the cusp of tradition and innovation, the concept represents Valentino's identity as a Maison de Couture, with an interior design that speaks of the brand's artisanal approach and aesthetic.