"FOR THE VALENTINO MAISON, RED IS NOT JUST A COLOR. IT IS A NON-FADING MARK, A LOGO, AN ICONIC ELEMENT OF THE BRAND, A VALUE."
 
VALENTINO GARAVANI
Rosso Valentino is an essential chapter of the narrative of the Maison, a synonym of its glorious history and of its aesthetic identity. The research of the connection between then and now, brought to the creation of Valentino Rosso book that explores the personality of the iconic Rosso Valentino through the decades. It is a study within the Maison's renowned colour: the most powerful, recognizable, and recognized symbol that t ook the name of its creator in 1985.
FOREVER VALENTINO EXHIBITION

Red is Valentino - a colour first used in Valentino Garavani's debut collection in 1959 and present ever since, it is synonymous with the House. The wider cultural meanings of red align with our perceptions of Valentino - it is a colour of optimism and auspiciousness, of authority and abundance, of passion and love.
Within the Palazzo Room, in the Forever Valentino Exhibition, 34 exemplifying dresses are on display conveying how Rosso Valentino is, truly, a 'fil rouge' to Valentino Garavani's personal vision of beauty, his noble ideals.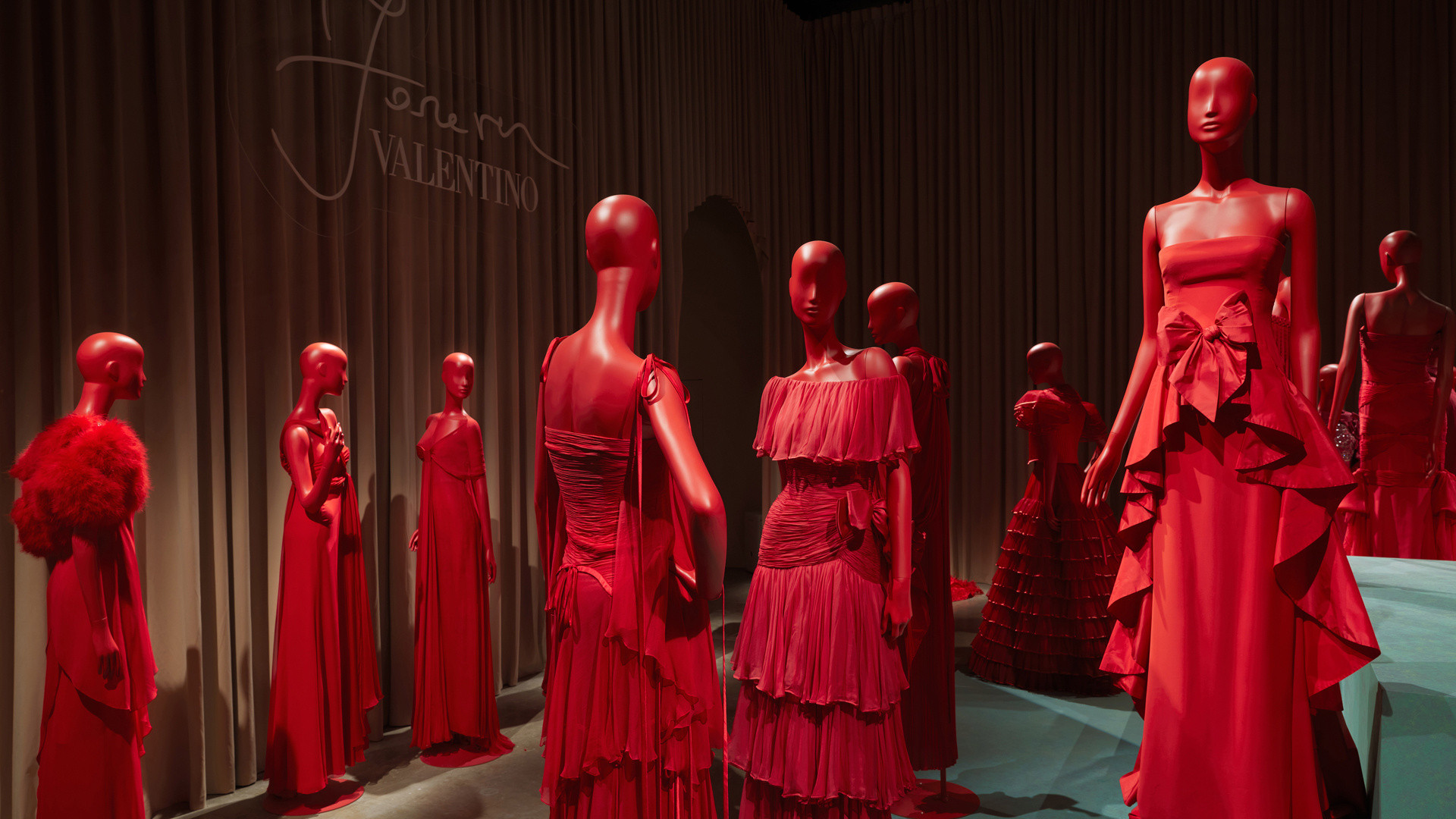 Icons only: Valentino Garavani Rockstud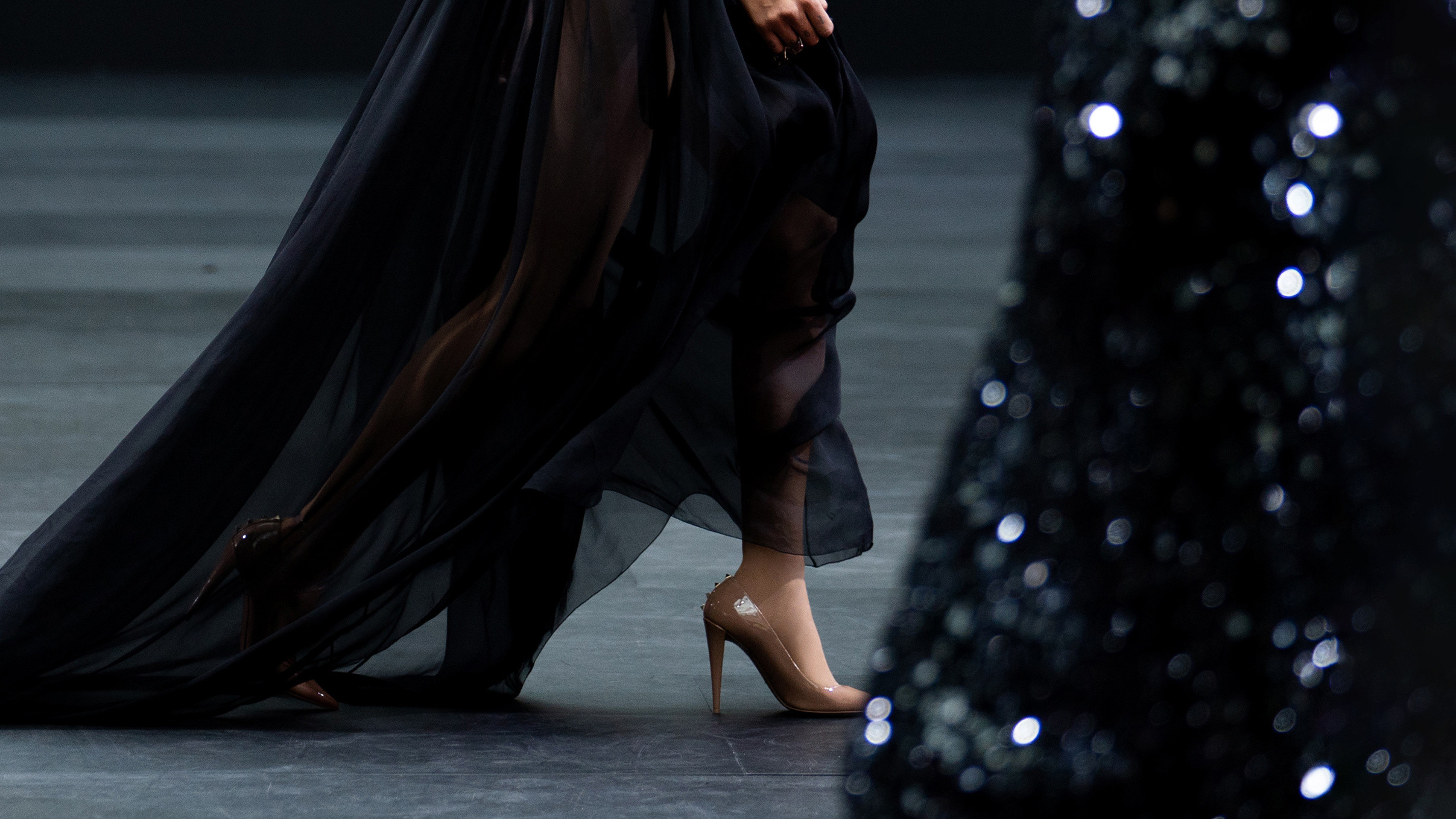 Since its first appearance on the Valentino Fall/Winter 2010-11 catwalk, the Valentino Garavani Rockstud pump has stated its claim as a truly iconic creation, with a power and relevance that continues to have the same impact today. Rockstud is not an accessory, it is a state of mind. Rockstud is not a shoe, it is an attitude.