RESIGNIFIED CODES WITH MODERN APPEAL: THE NEW ROCKSTUD CAMPAIGN
Worn by Valentino DI.VA., Florence Pugh, the new Valentino Garavani Rockstud23 bag and the iconic Valentino Gravani pumps are the protagonist of the latest campaign. Once again, Creative Director Pierpaolo Piccioli resignifies the Maison's codes with contemporary imagination. The iconic stud motif empowers the clean silhouette, creating a piece as daring and as refined as Florence's personality.
For the Fall 2023 Campaign, the new Valentino Garavani Rockstud accessories are given the spotlight, catapulted into icon status under an all-new, unforgettable slogan.
In just four words, "I Mean…It's Rockstud!" is both a declaration of love and a justification for why you definitely, absolutely, unequivocally can't live without it. It's a quick quip, and an air-tight rationale for your next coveted purchase. How could you say no to an icon?
The stud has adorned staple Valentino Garavani accessories ever since it was introduced over ten years ago. Inspired by metallic details seen on Roman Palazzo, the pyramid-shaped motif has seen countless reinventions over the years, yet remains a symbol of the Maison's powerful codes. Sharp, shining and often all-over, the Rockstud is a symbol of the aristo-punk attitude, at once high and low, defiantly rock and effortlessly bourgeois.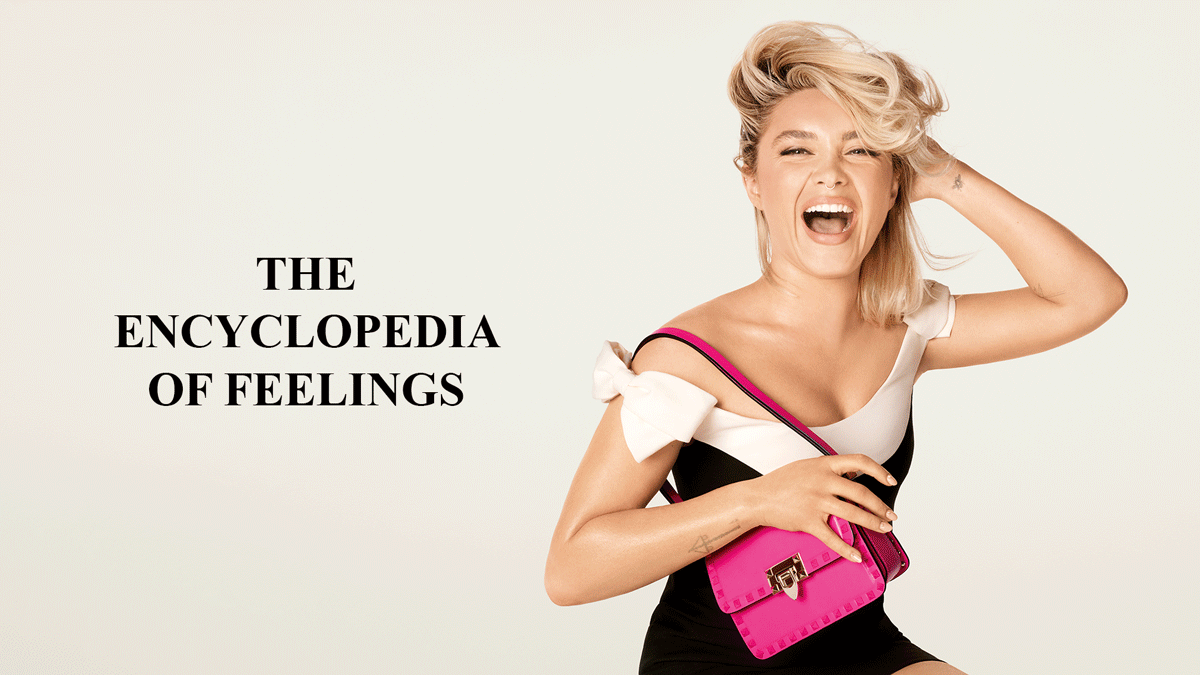 In celebration of Valentino's new advertising campaign featuring Valentino Di.Va. Florence Pugh, the Maison introduces The Encyclopedia of Feelings, an interactive digital experience bringing users even closer to the story.
Join in with Florence through an AI-powered experience that detects the user's emotion based on facial expression, and then matches it with campaign images.