The exclusive creations by Creative Director Pierpaolo Piccioli for Blanco and Elisa.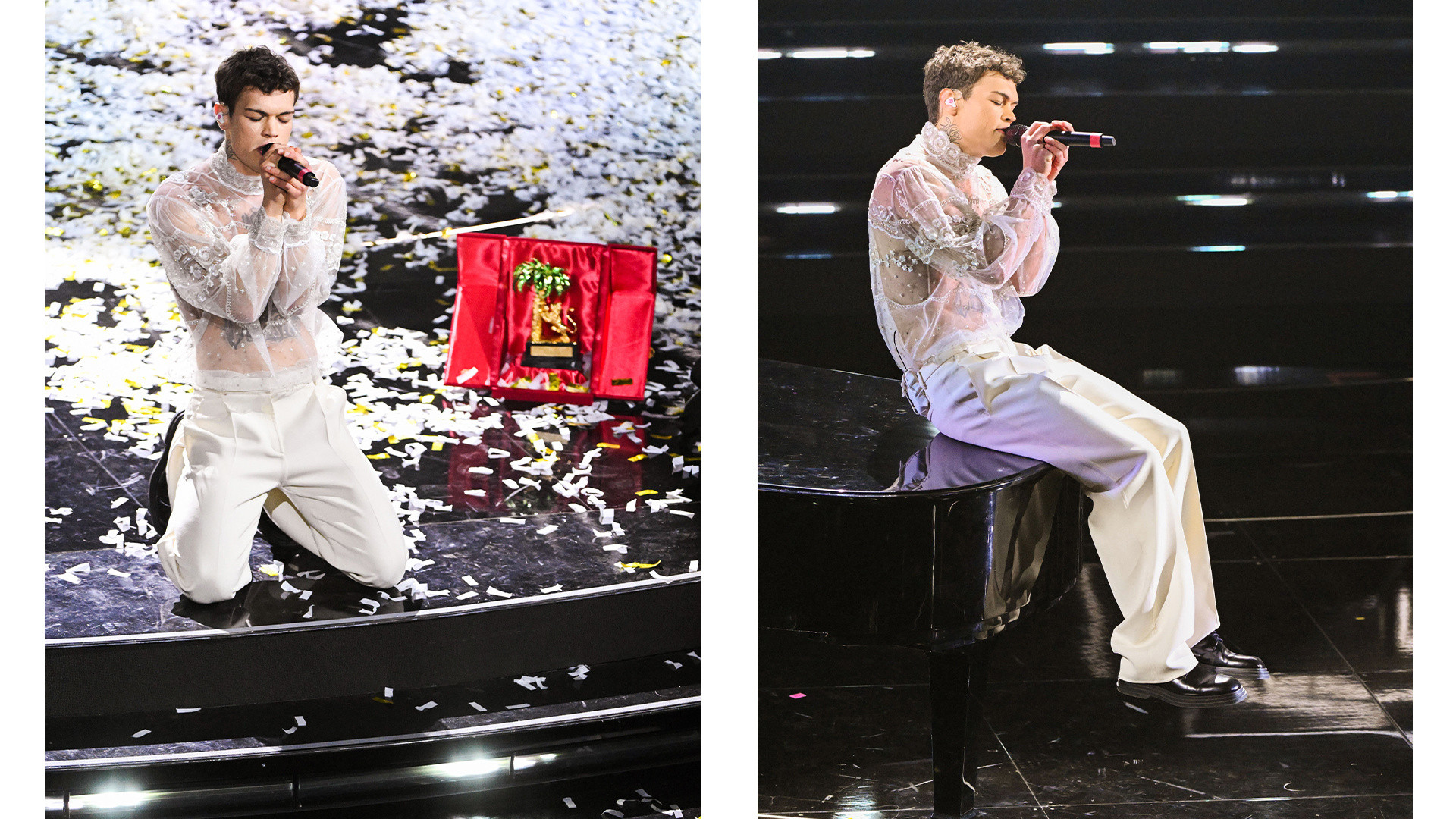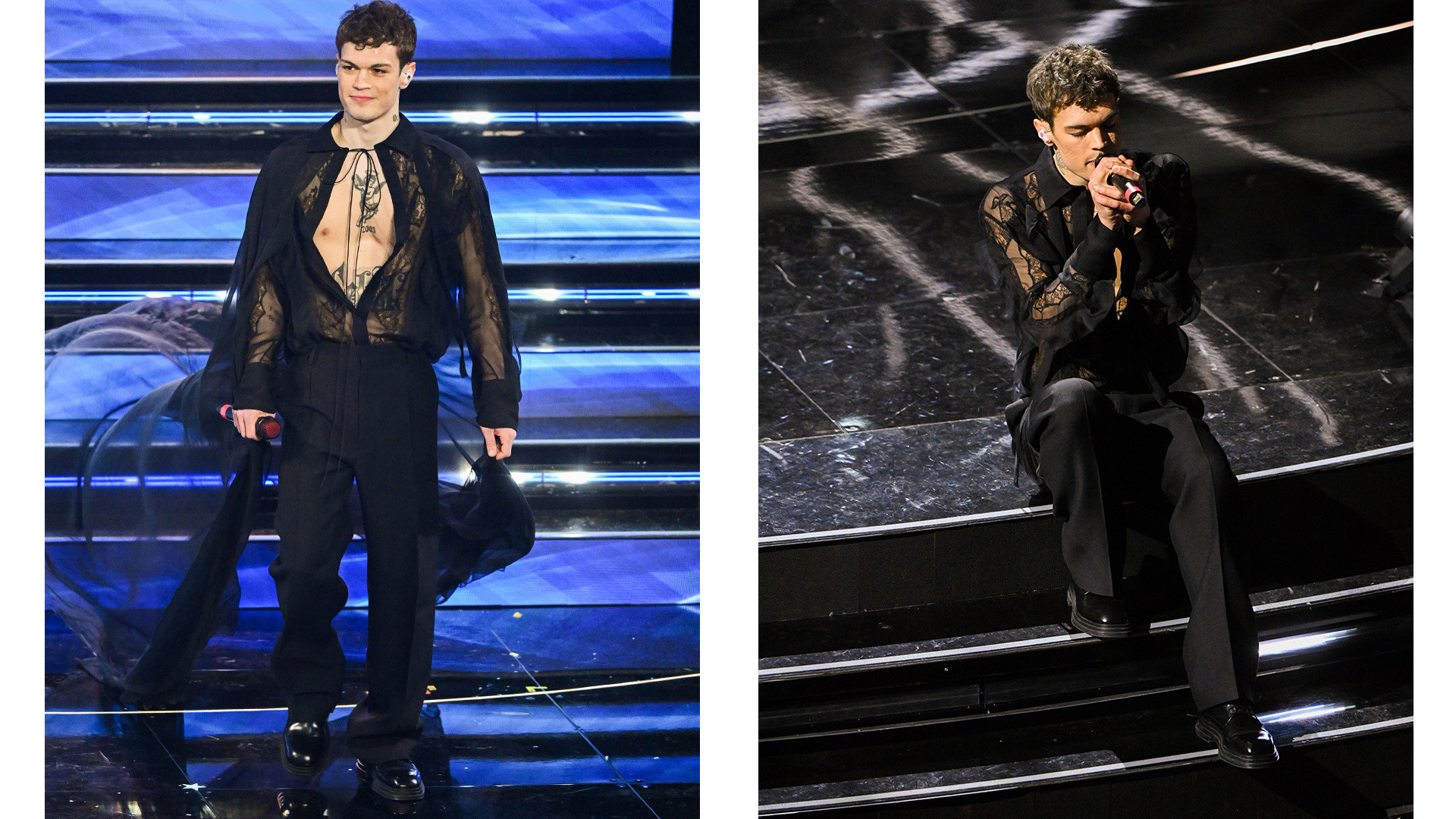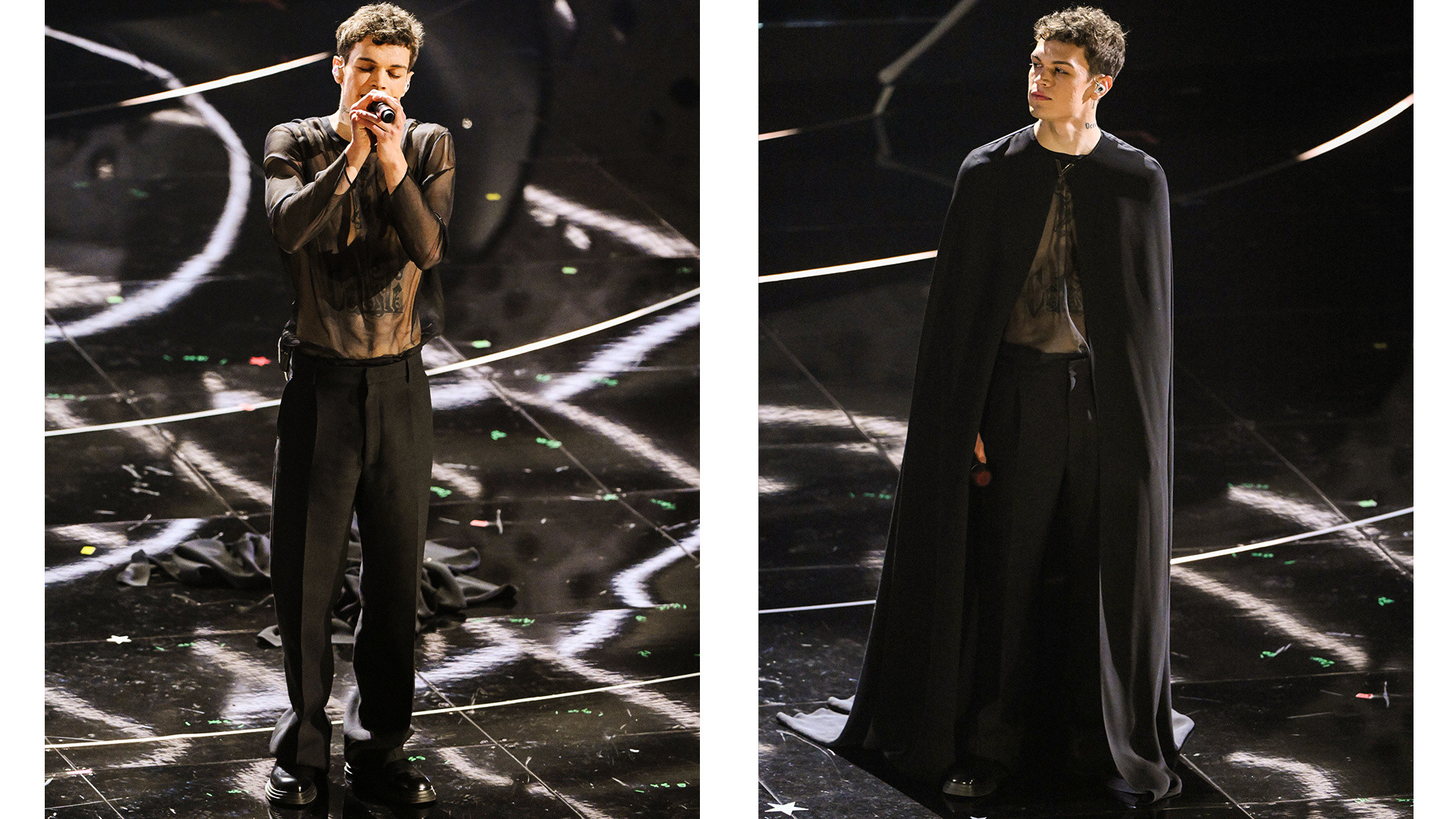 BLANCO. ROMANTIC AND ENERGETIC. GENUINE AND VIBRANT.

An intriguing personality who stepped onto the Ariston stage to share his talent with the world, performing his winning song, "Brividi".
Creative Director Pierpaolo Piccioli's vision was to convey the artist's essence through elements of fascination and visual impact, dressing him in an all black look on the first evening of the festival. The VLogo Signature embellished his chiffon cape, which once removed onstage, revealed a long sleeve lace-embellished chiffon shirt and crepe couture trousers. The sartorial narrative ended with an all white look on the final evening of the festival. Blanco was crowned the winner in a tulle illusion top with matte-effect micro-sequin floral embroidery and crepe couture trousers.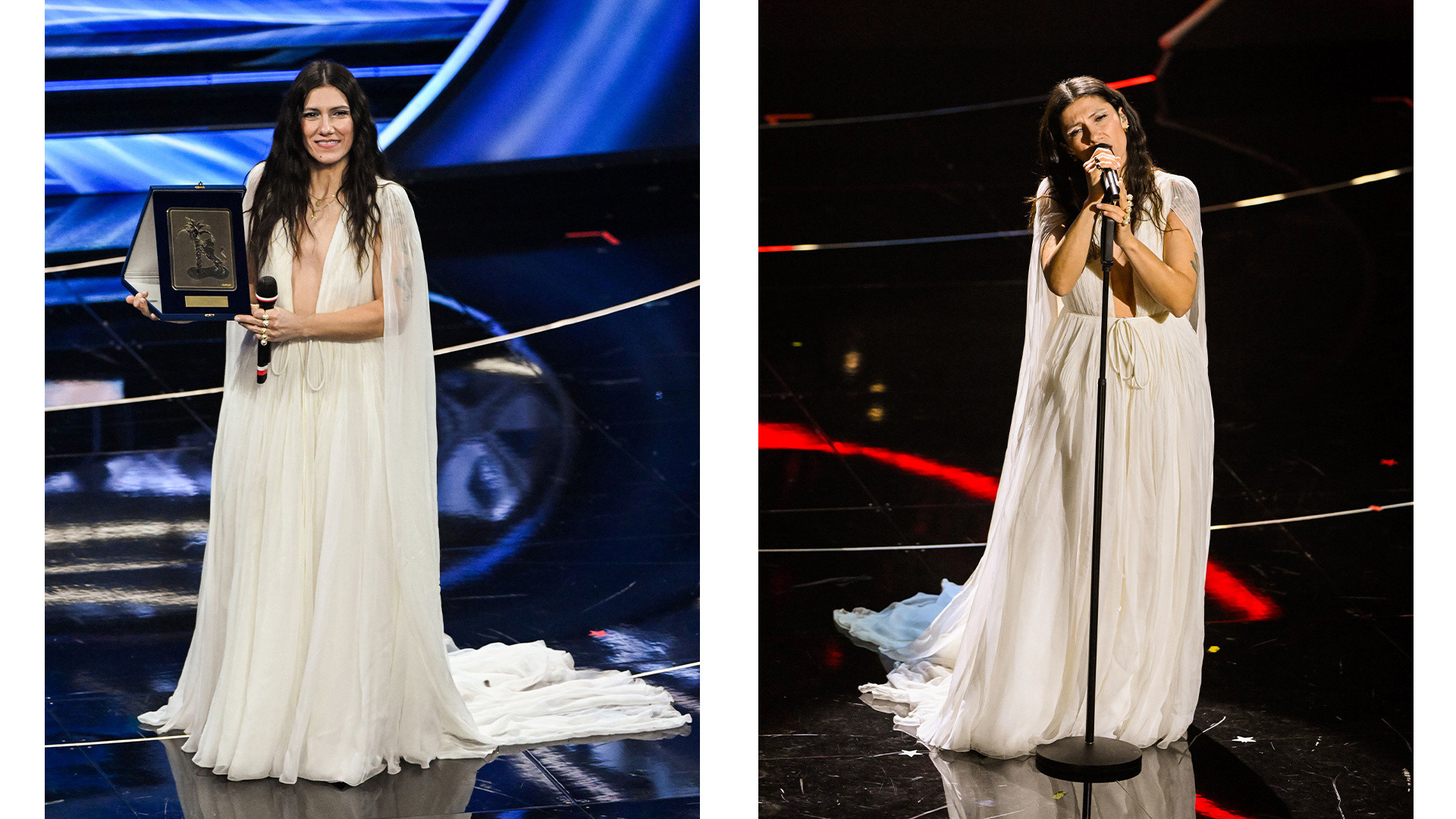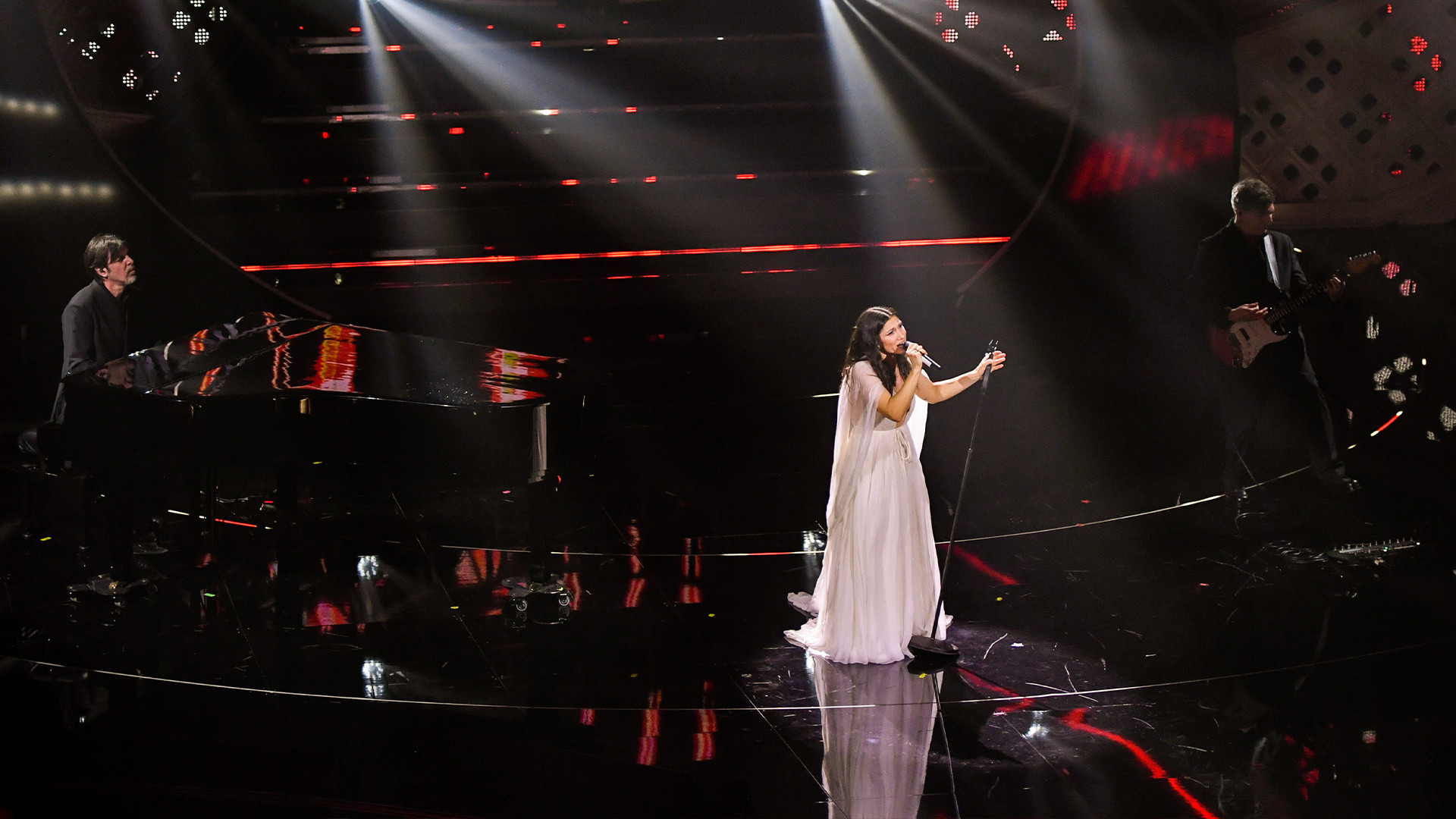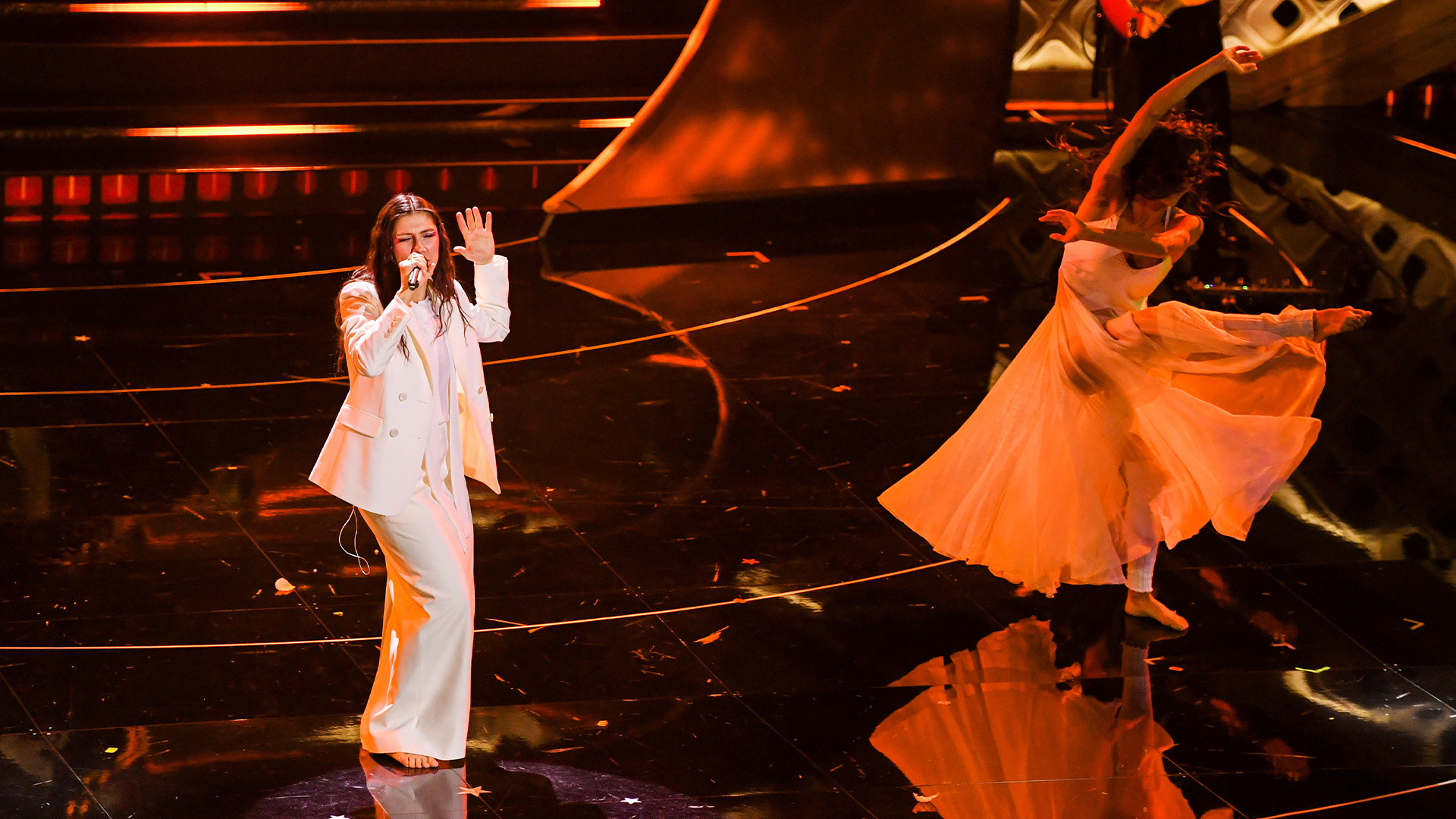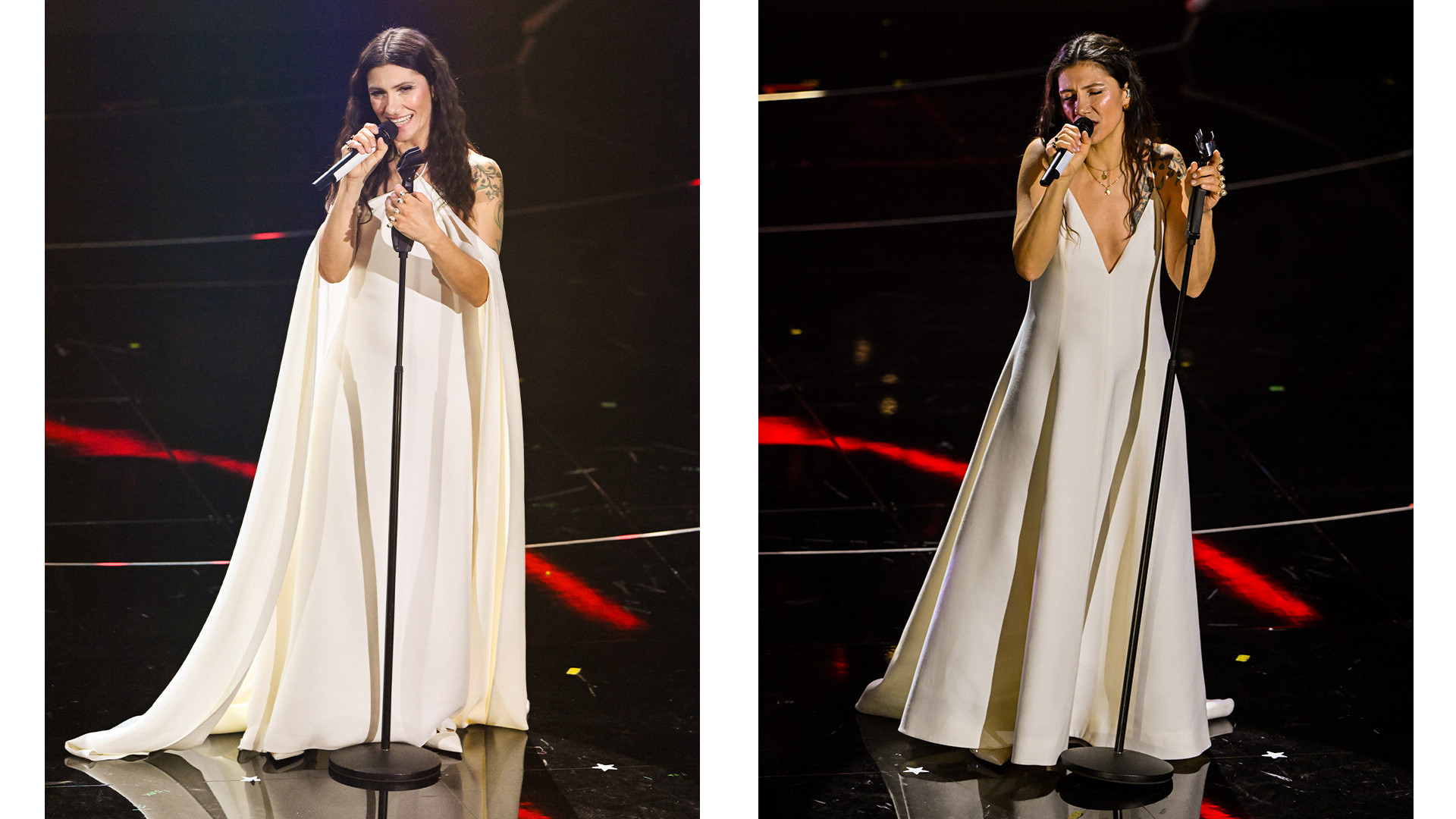 MULTI-FACETED, ROMANTIC, AUTHENTIC. ELISA.

The artist and great friend of Creative Director Pierpaolo Piccioli, took home the second place prize at the Sanremo Music Festival with her emotional pop ballad "O forse sei tu".
Her friendship and creativity synergy with Valentino's Creative Director were expressed through a wardrobe designed exclusively for her, consisting of light, airy materials and fluid lines. Like the sleeveless ivory crepe couture dress with deep décolleté she debuted in on the first evening, and the chiffon cape dress with plissé details worn to collect her prize on the last. Each look was rendered in a monochromatic palette of ivory tones, illuminating Elisa's profound vocal talent as the festival's true protagonist.