VALENTINO PINK PP COLLECTION:
A GREAT EXPRESSION OF CRAFTSMANSHIP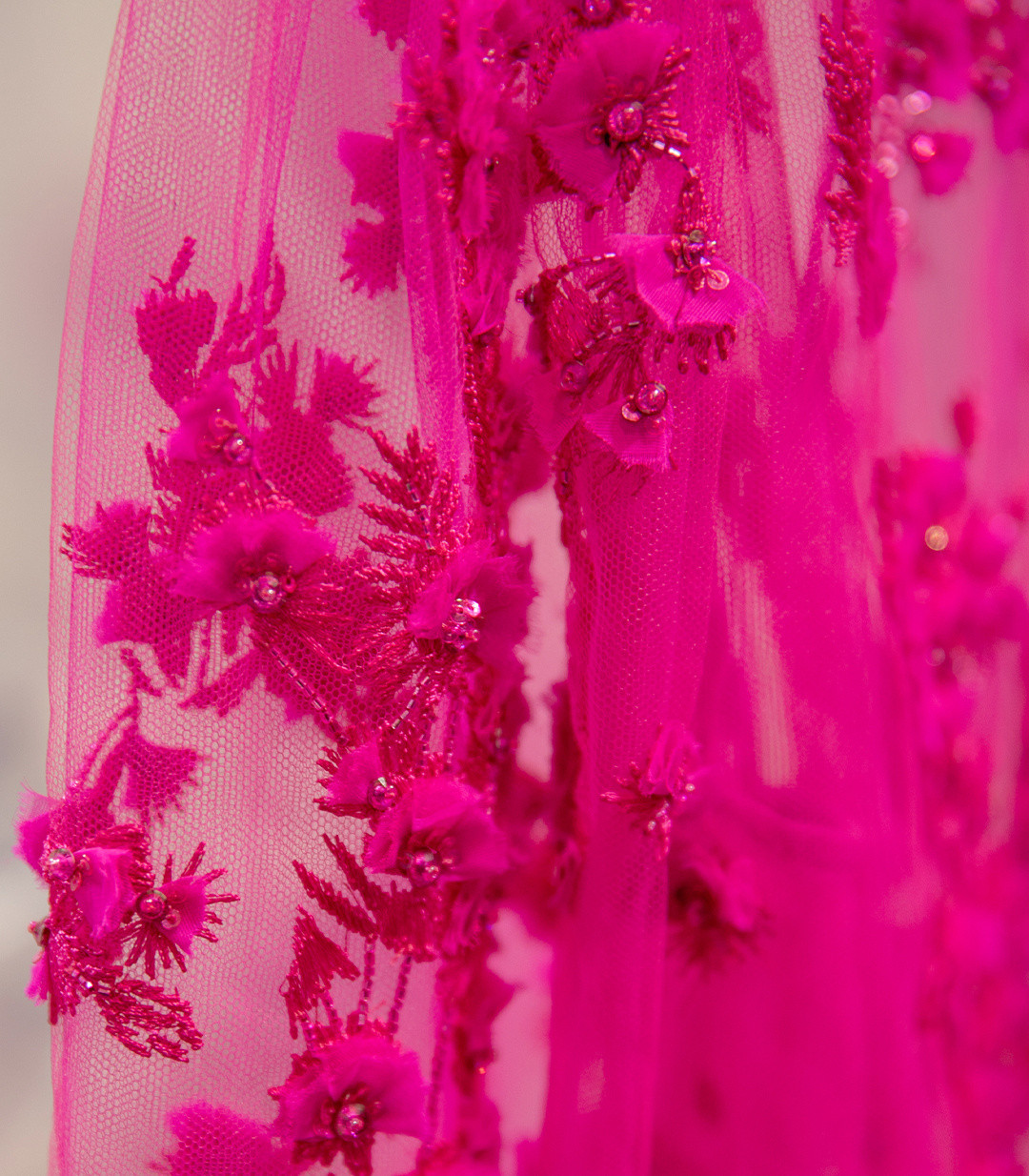 Pink as a sign, a code, an identity: Valentino Pink PP
Fall/Winter 2022-23 is a manifesto. The iconic codes of
the Maison encompass the whole collection,
strongly linked to the heritage yet contemporary.
A fashion statement expressed through a powerful,
unrepeatable and immersive unique shade officially
named Pink PP by Valentino with the Pantone Color
Institute: the choice of the monochrome is a radical
and bold gesture, conceiving color in an absolute way
that becomes totalizing.
The monotone allows a zeroing and at the same time an extreme amplification of the individuality, with a significant play of materials and fabrics expressed by the craftsmanship and details on the pieces.
A great expression of savoir-faire, characterized by constructed silhouettes, consistent textures, rich decorations and a three-dimensional taste. Materic picture embroideries and micro materials enhance the items. The iconic Pink PP hue has been studied and created from scratch: a solid and inalterable tone, which is guaranteed in terms of brilliance and final outcome exalting every surface, from light to wintery fabrics.

Tulle illusione tops with a see-through effect adorned by a floral motif embroidery, enriched by hand-made metallic cords and multiple materials in a pearly shades, gowns characterized by jacquard fabrics with a relief decoration with hand sewn shiny micro beads, elevated artisanal embellishments as tubular and flat bows, all over adornments on mohair wool and lively rouches showcase an outstanding expertise.