VALENTINO GARAVANI ONE STUD XL
IN PINK PP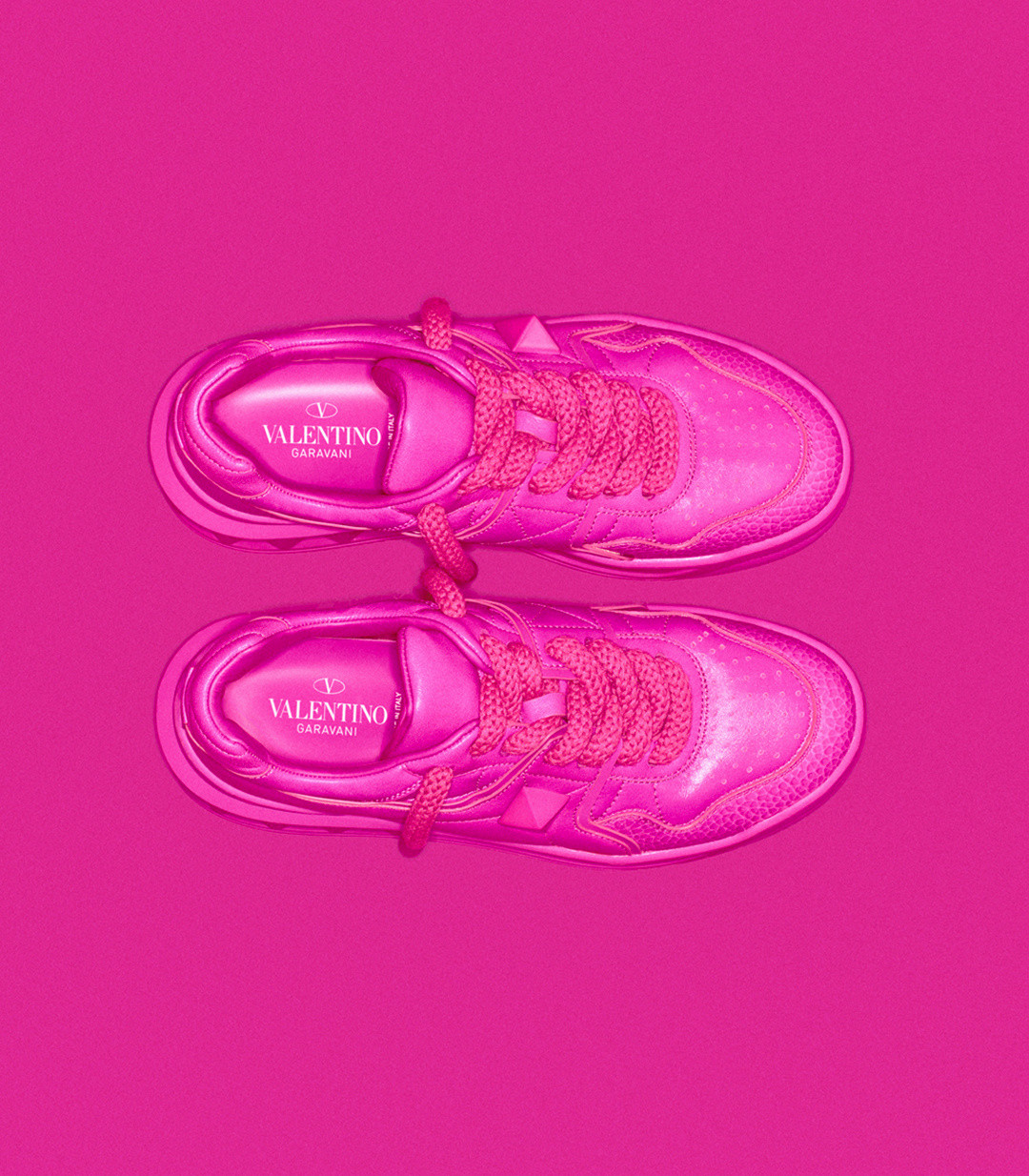 The unique Pink PP color also pervades the Valentino Garavani accessories, fully immerging in the concept of monochrome with the Valentino Garavani One Stud XL sneakers.
The iconic Valentino Garavani One Stud model is taken to new heights and re-imagined with an introduction of a platform sole characterized by a structured feel.
The nappa leather maxi quilting and the studs, enlarged in a macro version, characteristic of the Valentino Garavani Roman Stud family, are reproduced on these ultimate kicks of the season. The studs here become one: a single, distinctive subtle sign of unconventional expressivity to define the Valentino community and its own romantic, punk and not conformist attitude.