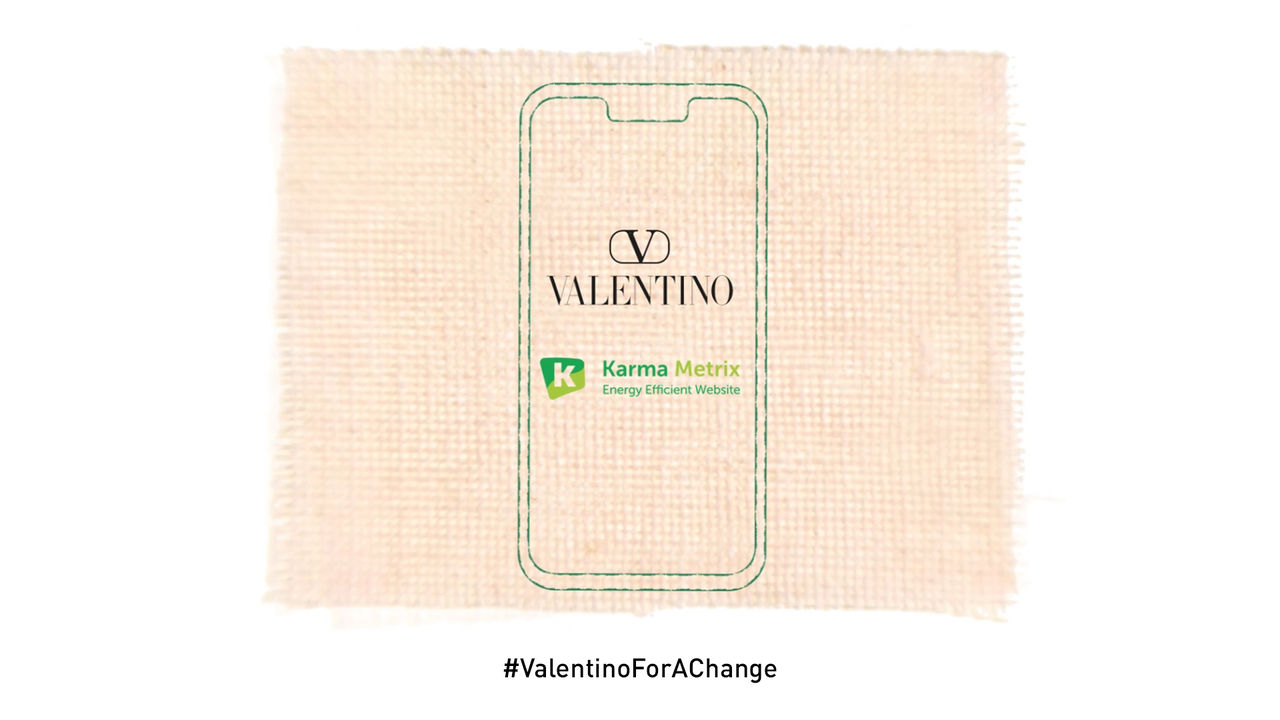 In a hyper-connected world, where websites and e-commerce have increasing prominence, and messages and visions are shared both in reality and in the parallel universe of the web, sustainability becomes a focal point not just in its tangible dimension, but also in the digital world.
Valentino is the first Maison in the luxury sector, since April 2022, to collaborate with Karma Metrix, an innovative system for measuring the carbon footprint of websites. A two-part endeavour that will allow the brand to analyse its performance in this area, acquire an overall picture, monitor, and then act with the aim of improving the environmental performance of the site. Thanks to the measurement of the average amount of CO2 produced per page view, currently equal to 2.56 grams, it will be possible to implement and reduce the environmental impact.
Today's rapid acceleration towards digital implies a revolutionary opportunity to create a more sustainable future. Thanks to technology and human ingenuity, Valentino and Karma Metrix make sustainability a force for change, integrating it into the business to create new sources of value and stay true to the brand values.
A journey towards the green transition that will continue to evolve, allowing the brand to adapt a conscious-driven approach to the digital world too.